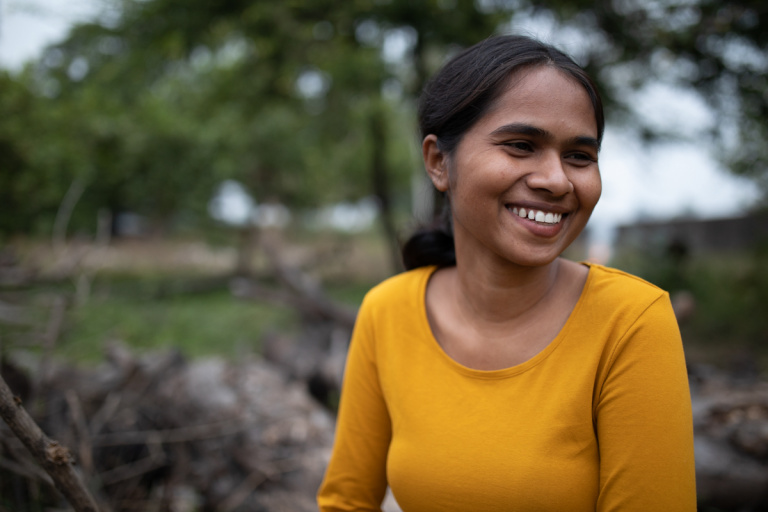 A Teach Her Fairy Tale
Dreams really do come true and magic can come from anywhere. Here's what a Fairy God Mother looks like in real life.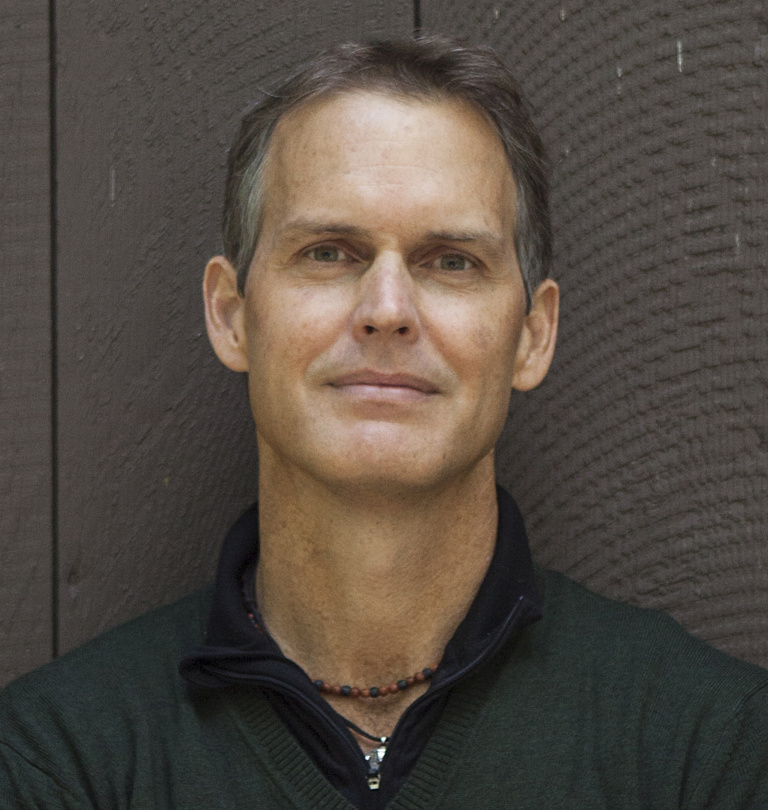 By John Marshall
Feb 19, 2021
Once upon a time, there was a little girl in India who was born into a poor family. When the girl's mother died, her father brought her to an orphanage, hoping she would have a better life. By then, the girl was nine years old. Her name was Chandani.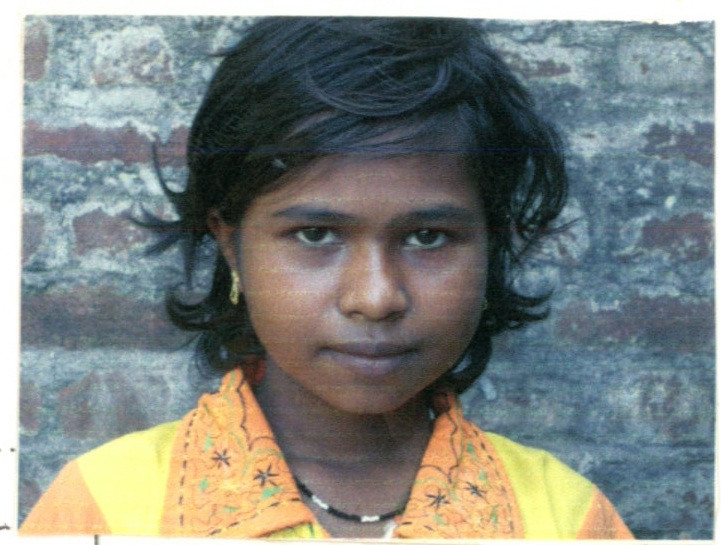 Chandani means "moonlight" in Hindi and she was quiet like that. She was shy and soft spoken, slow to connect. But her friends say she opened up when you got to know her. If she was comfortable, she was quick to laugh, fun-loving, always kind and generous. She doesn't remember much about her family before the orphanage; no doubt life was hard. But at her new home, she was happy.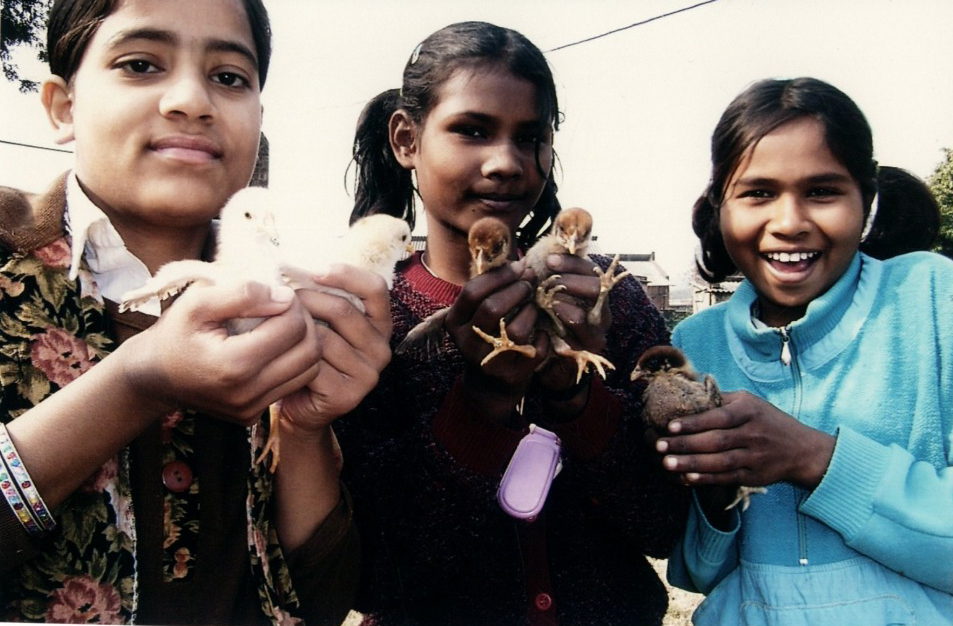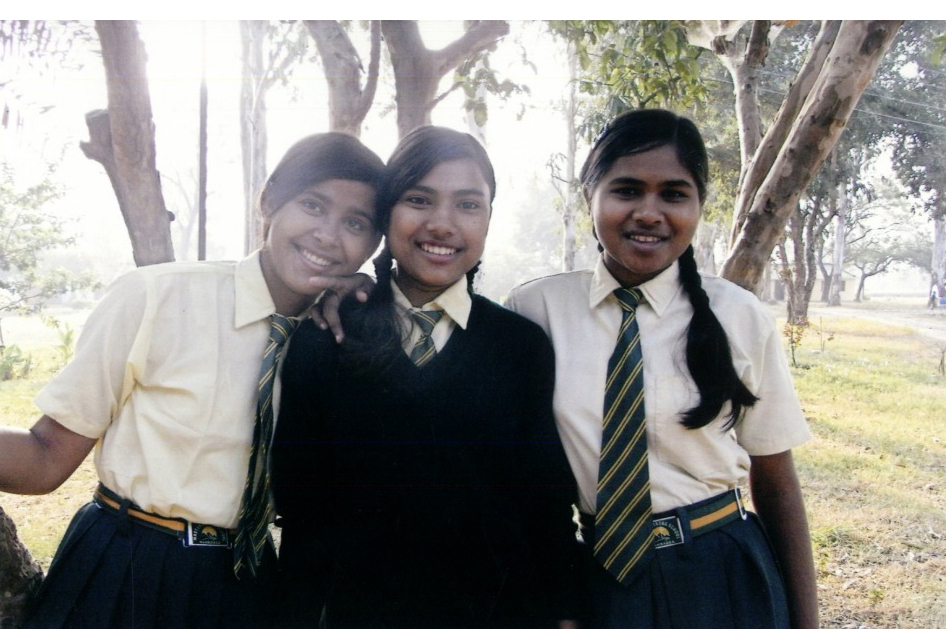 She was a good student and enjoyed history in school. And sometimes she would dream of designing clothes, creating beautiful dresses—but it wasn't a career. No one at the orphanage expected a university education. Most just prayed for guidance, for protection, and had faith that things would work out.
What Chandani did not know—as often happens in fairy tales—is that she actually had a Fairy God Mother. It was a woman who'd never been to India. A complete stranger living 7000 miles away.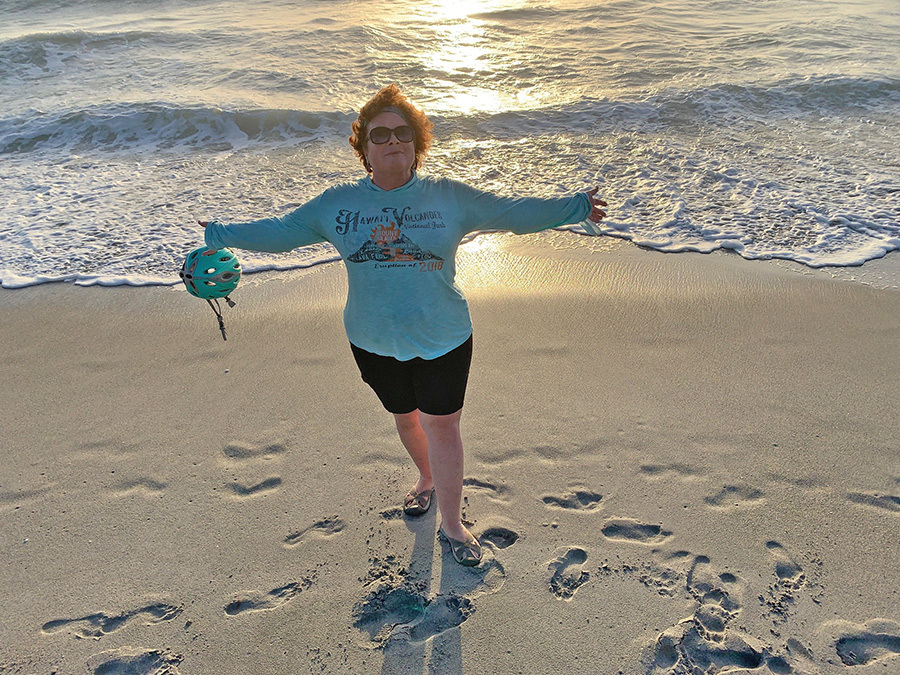 Her name was Cathy, but everyone called her Cat. She lived in Maine, USA. As it happened, Cat was locked down during the pandemic, just watching TV one night when a segment about Teach Her came on. She'd been disappointed by service organizations before, where her money had been mishandled and her trust had been broken. But when she learned that 100% of all Teach Her donations were assigned to a specific orphaned girl's education… she did her research and jumped in.
Cat became the first person to donate $1000 on the Direct Sponsorship page as a deposit toward funding a student's complete education. Then Teach Her worked with Chandani, helping her enroll in a hotel management degree program at a prestigious private university. Cat added a laptop as a study tool. And this past month, as the Indian lockdown was lifted, Chandani settled into her new hostel to begin her college career.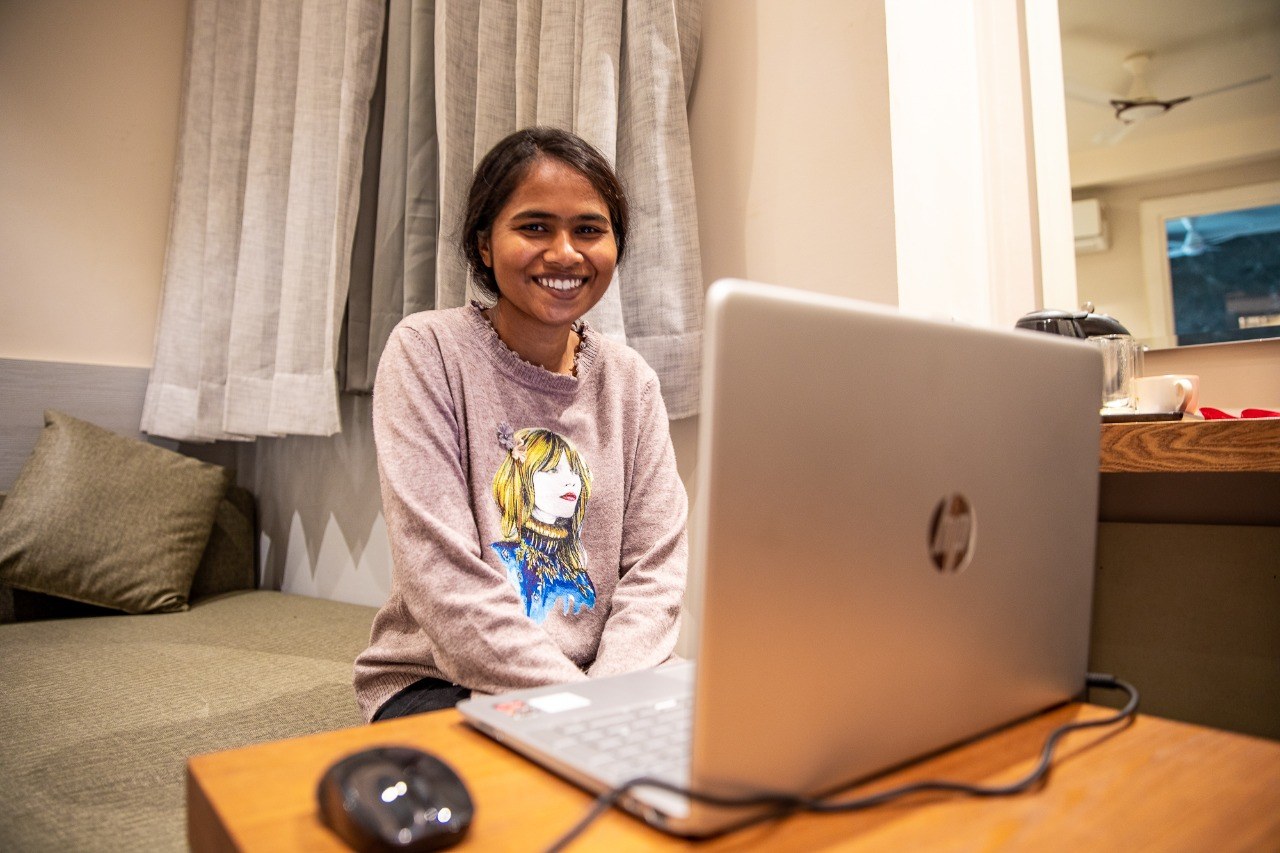 "I hope Chandani receives confidence through support and knowing people care," Cat says. "She can do anything she puts her mind and heart to, she has the basic human right to that. I simply hope she is afforded an opportunity to pursue her dreams, whatever that may be, and that she's healthy and happy doing so."
"I'm very thankful for what she is doing for me," Chandani says. "She will always be in my prayers. Thank you."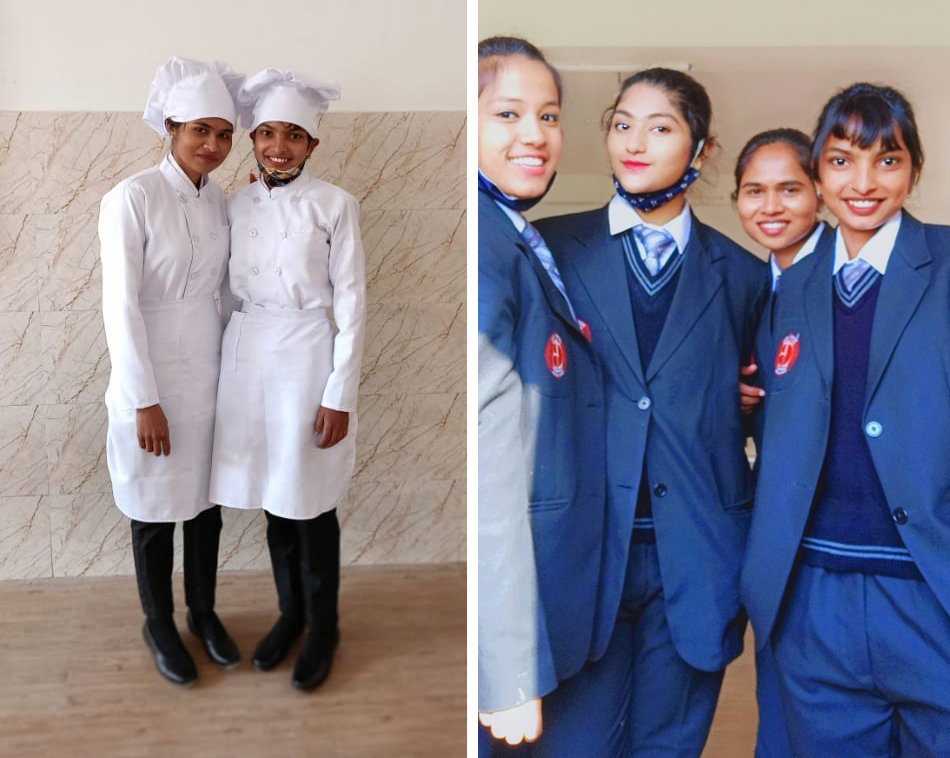 A happy ending is never guaranteed in life. But thanks to a big-hearted woman in Maine, a young woman in India who was brought to an orphanage at 9 years old, the one quiet as the moonlight, the one who laughs easily when you get to know her…she'll get a chance to dream a bit bigger and aim a bit higher.
And with any luck, a small piece of the world will live happily ever after.
If you'd like to become a direct sponsor and make an orphaned girl's dream come true, let us know. We'd be happy to help write her story with you.


Calling all Fairy God Parents!
Ready to make some Magic?
For anyone who wants to learn more, visit our Full Sponsor page and consider getting involved. The world needs more happy endings.