At Teach Her, we welcome all organizations who meet three simple criteria.
1. Girls
You are currently caring for orphaned girls, and these girls are in school.
2. Education
You could use help paying for your girls' education expenses.
3. Honesty
You are trustworthy and open in all of your business partnerships.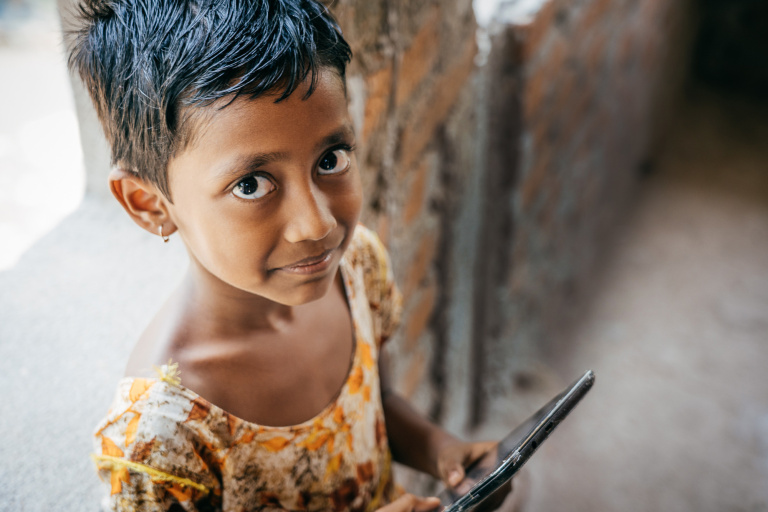 Does this sound like you?
If so, feel free to learn some more about us.
Then tell us a little about you.
We're always looking for heroes who put these girls first.
Frequently Asked Questions


What is Teach Her?
Teach Her is a purpose-driven organization that provides educational opportunities to orphaned and abandoned girls. We work with dedicated orphanages and offer funding as well as support to students eager to learn.
What is the Teach Her mission?
At Teach Her, we believe that where you were born or how your story began should not determine how far you can go in life. We also believe that these girls have as much to teach the world as we have to teach them. And so we facilitate a partnership between the orphaned girls of the world and the generous donors who support them, changing the future together, one girl at a time.
Who can apply for support?
To begin with, we are focusing on talented, qualified and ambitious girls looking to pursue university level studies. We may consider 11th & 12th class students if these levels are not offered for free in your area. Skills training will also be offered, when available.
What expenses are covered?
Most expenses are covered. Uniforms, exam fees, transportation, tuition. For University level students, hostel and meal charges are included along with all student related fees like sports, library, insurance and more. We also offer our college students a monthly spending allowance for some fun.
How are candidates chosen?
Candidates are selected based on several factors including available sponsor funding and our available support network. We will work to grow each of these areas to allow more students to benefit and will expand as resources allow.
What are the requirements?
Students are expected to work hard and do their best. They are expected to speak up if they need help. They are also required to follow a code of conduct that will be outlined in the Teach Her Scholarship application. We also expect our orphange partners to work with us to insure, as much as possible, their girls' success. Transparency and trustworthiness are qualities we at Teach Her pride ourselves on and expect from our partners.
What about boys?
We love boys, too, but we are starting with girls' education. We recognize how challenging it can be for an unskilled girl without family support in the countries where we operate. And with more than 4 million girls currently living in institutions worldwide, we have lots of good work to do. We do reserve the right to launch Teach Him at any time.
How do you apply?
There is an application that all potential students must fill out, but to get started, simply fill out the form at the end of this page and a Teach Her representative will get back with you. Include first names, ages and class level for all female students. If yearly school expenses are known, include those as well. If not, no problem. We'll calculate them later.
Start a conversation
If you'd like to discuss a partnership with Teach Her, please fill out this simple form and we'll get back with you soon.