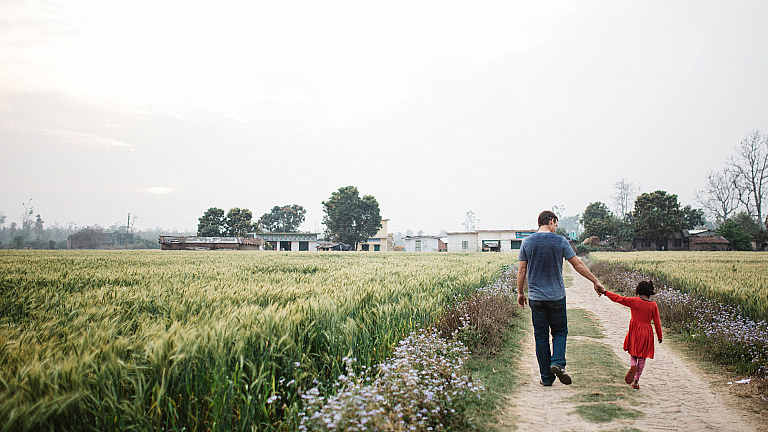 Or: How a middle-age guy from Maine left a career in the TV business and ended up living at an Indian Orphanage.
John Marshall is a storyteller.
A Hollywood screenwriter, a 9-time Emmy award-winning TV producer/writer, the author of the Random House memoir "Wide-Open World."
So how and why does someone leave the entertainment world to become an advocate for orphaned girls' education? It's a love story, for sure—but it's also a story of hope and connection during these isolated and polarizing times.
In 2014, John's 20-year marriage ended, his children were off at college and his job as Creative Director for a group of TV stations was downsized.
Needing a change, feeling more than a little lost and alone, John impulsively sold his house and bought a one-way ticket to India to write a follow-up book about volunteering. He planned to spend six months touring the country, but that is not what happened.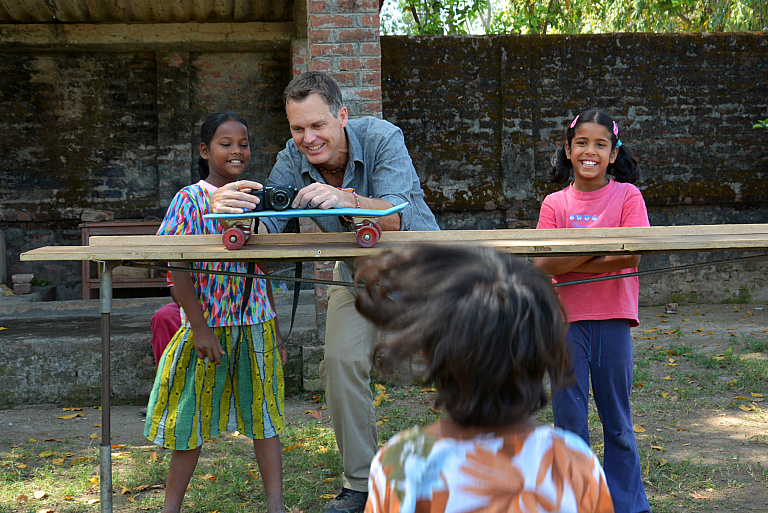 Almost immediately, John got dangerously ill and ended up recuperating at the Good Shepherd Agricultural Mission, a large orphanage in north India.
There, the children of the Mission nursed John back to health. They were not the sad desperate cast-aways he imagined orphans to be. They were so full of life and affection, and they poured their joy into John day after day until his own joy for life returned.
"These kids changed my life," John says now. "Especially the girls. They are usually shy at first, more reserved—but once you get to know them, they are positively brimming with potential. It's not fair they were unwanted at the start of their lives, but their worth is so obvious to me. And so I started working for
them."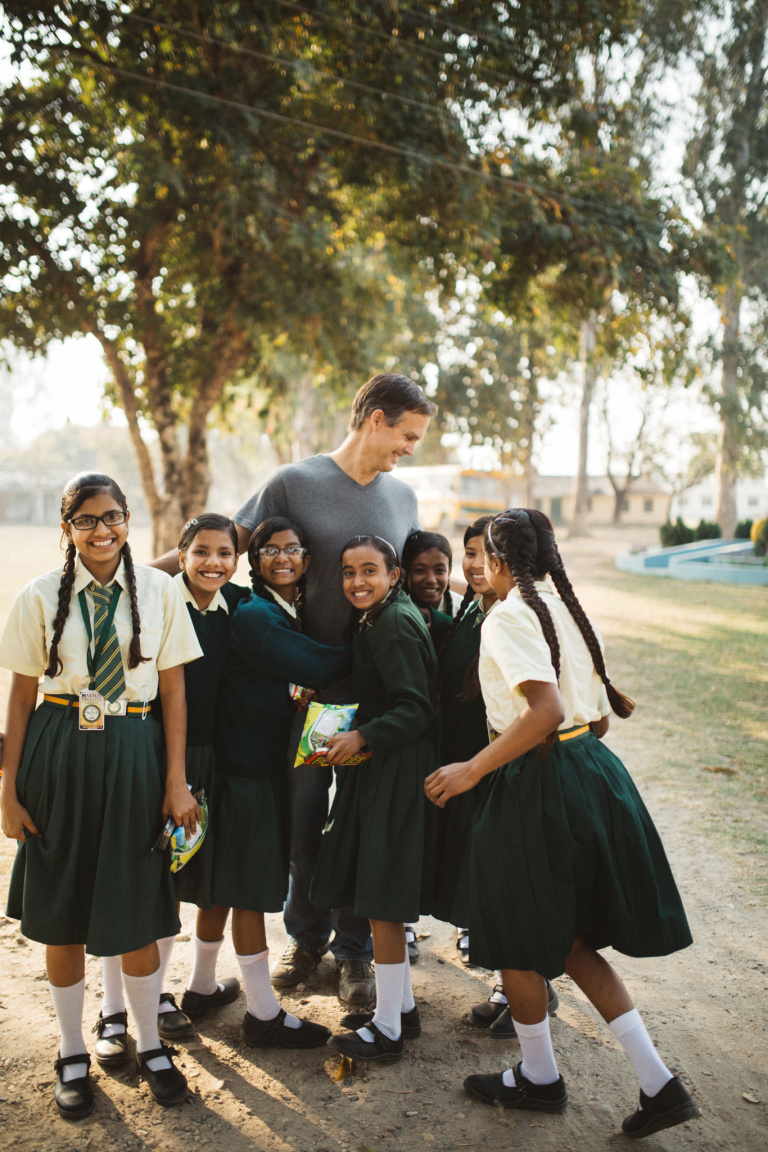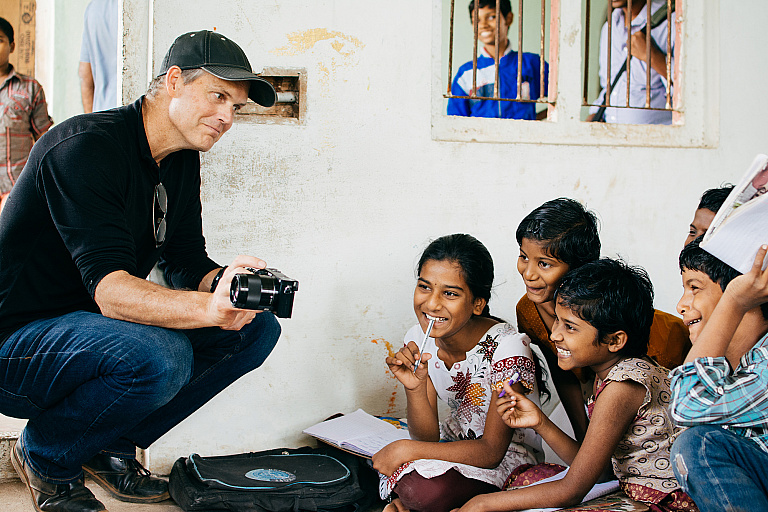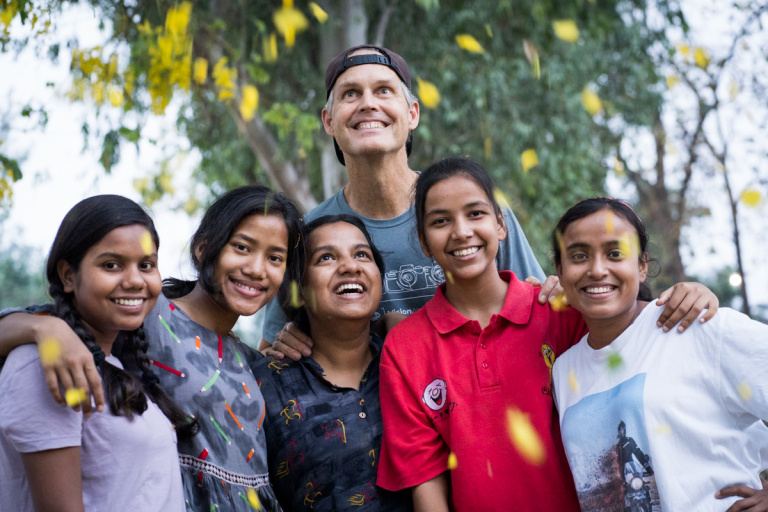 Since his first visit, John began living more than half of each year at the Mission, using his background in television production to create videos and raise money for various projects…when he wasn't helping with homework and telling bedtime stories.
Over the next six years, John expanded his work, reaching out to other orphanages around the world, helping raise more than 2 million dollars for successful campaigns, always looking for a way to have a larger impact.
In the fall of 2019, John launched a pilot program to enroll some motivated Mission students in private universities. Until then, no Mission child had ever gone to college. In that first year, John helped eight students begin a variety of majors, and he is determined to make this opportunity available to as many orphaned girls as possible through his new organization Teach Her.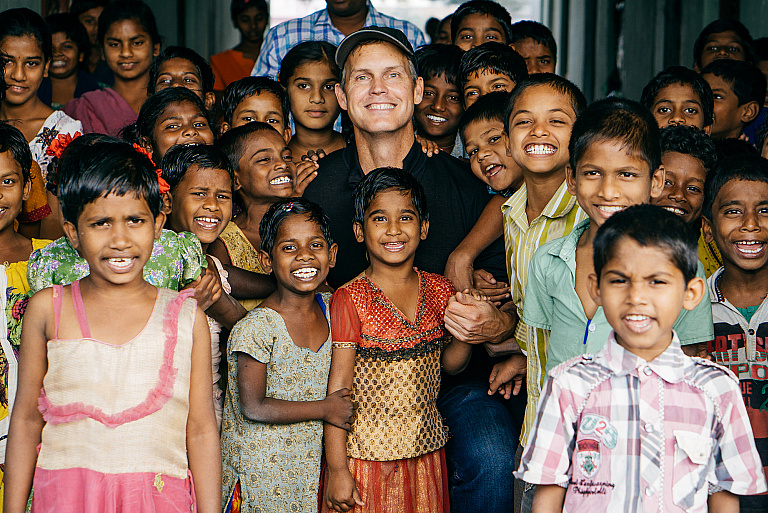 "I don't see Teach Her as a charity," John says. "These girls are not to be pitied. As we teach them, they will be teaching us—about compassion, about connection, about selfless service. I've seen this in my own life, and I know other people will enjoy getting involved as well."
For now, John's goal is to introduce the world to these amazing girls, and he's doing it the best way he knows how.
As it says on his Teach Her business card, John's title is: Founder & Chief Storyteller. And so he is busy telling stories, hoping to change the future one girl at a time
Join John and Get Involved
100% of your donation will be attached to a specific girl's education, so you can see your generosity in action.