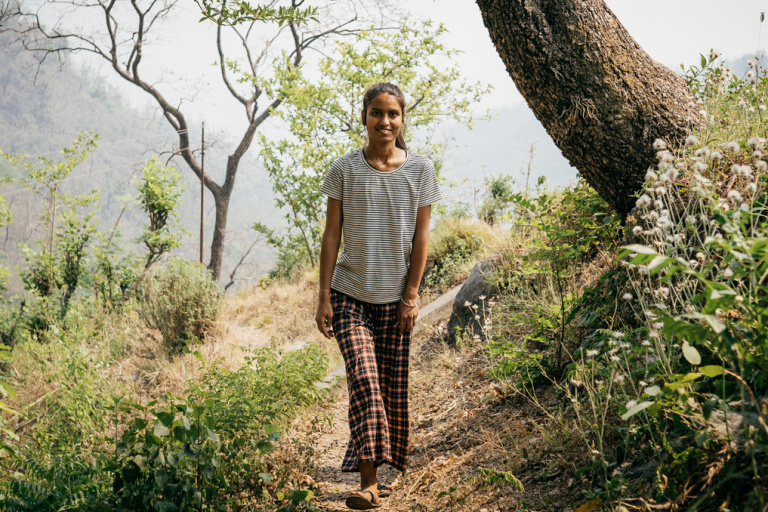 The Girl From The Top of The Mountain
This is not a typical Teach Her story, but then Shyla is not a typical Teach Her student.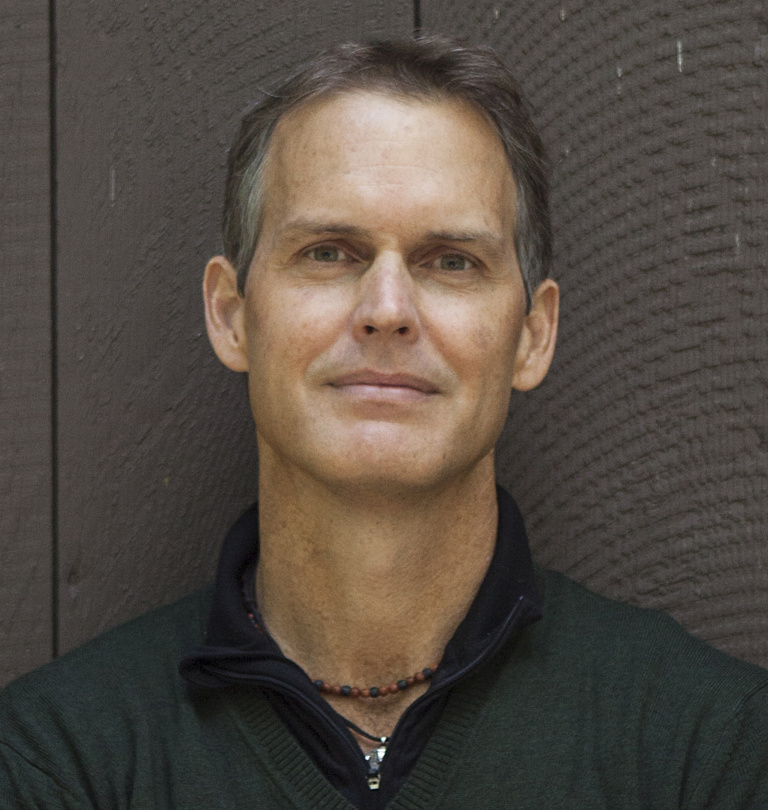 By John Marshall
Jun 12, 2022
Life is full of unexpected connections.
Sometimes, complete strangers can cross our paths and open up a side of the world we never knew existed. When this happens, these moments can feel incredibly meaningful, like they were meant to happen in some way.

This is a story of one of those moments.

After nearly three years away, I recently flew back to India to visit some of the students enrolled in the Teach Her program. As part of this trip, I went to Dehradun and toured college campuses where some of our students are enrolled, marveling at how much these young women have grown up.


I also went to Rishikesh to visit Ramana's Garden, a group home we started working with last year. Many of the students we support came to say hello, and it was so fun to meet the people I'd seen only in photographs. My plan was to stay at Ramana's for a few days before continuing South.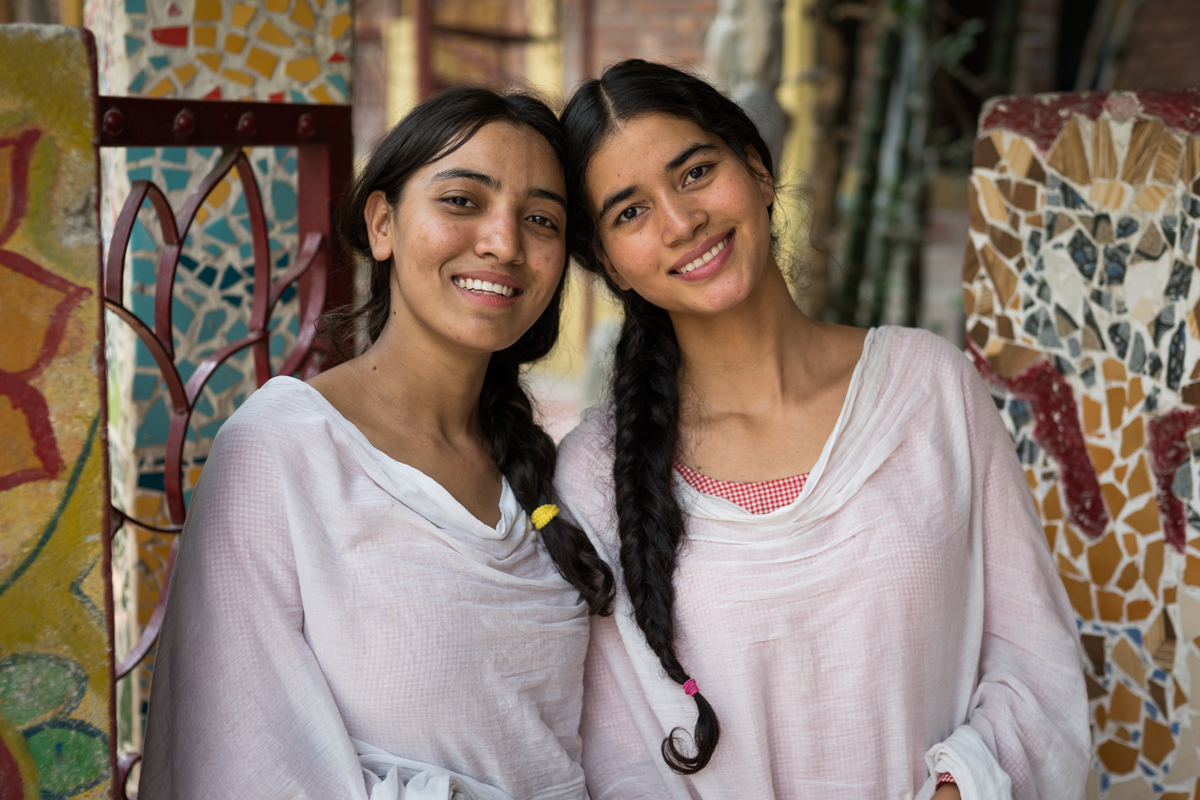 But on the 2nd day of my 3-day Rishikesh visit, something unexpected happened. After breakfast, I was told that 15 young women were at the gate. They heard I was in town and had come to meet me. They weren't orphans, per se; they had families. But they'd all attended the Ramana's Garden school on scholarship, and all of them needed help to continue their education.
I met with this group in the Ramana's Café, allowing each a few minutes to stand and say what they had to say. They talked about their dreams and their limited options. Some were bold. Some were extremely nervous. Each story was compelling it its own way—but one really stood out to me.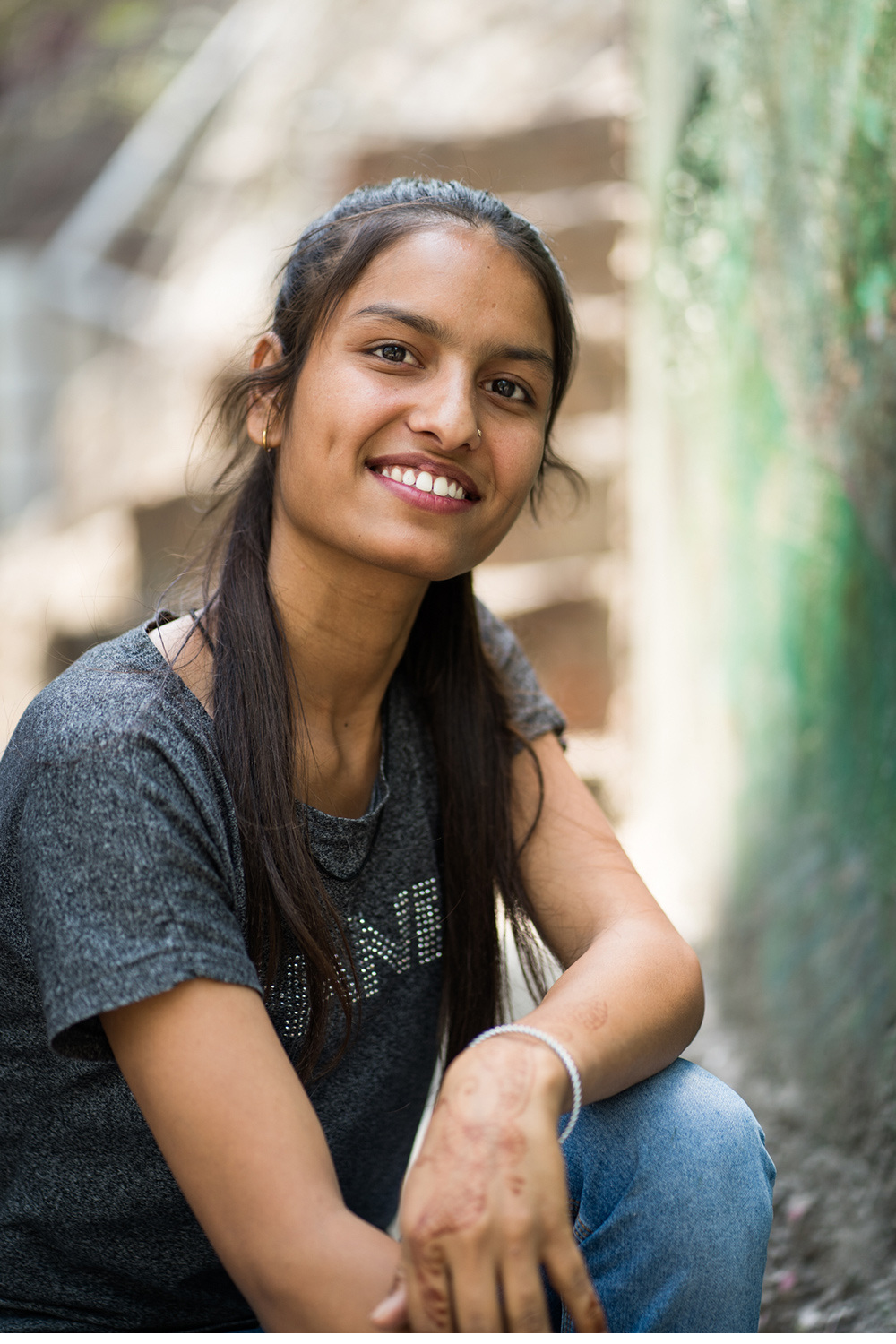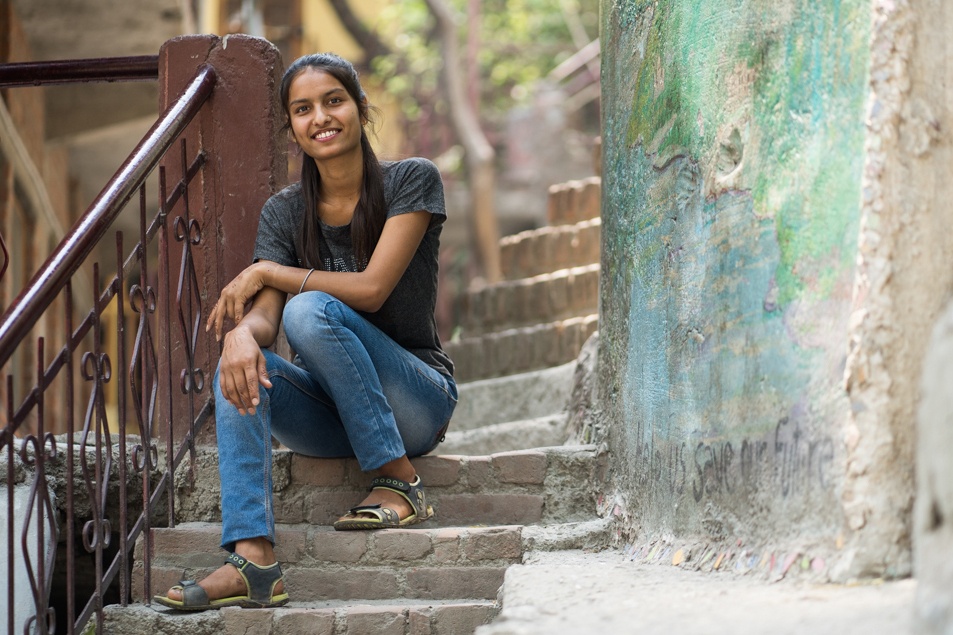 Let's call her Shyla, which means "Daughter of the Mountain" in Hindi. Shyla is tall by Indian standards, well spoken, confident enough to look me in the eye as she talked. But it was her message that captured my attention.
"If I do not go to college," Shyla told me, "I will work in the fields. I will bring grass from the forest for the cow. The problems that my family faces, I will face them too, with no change in the future."
"I come from a place where the road is only half made, high on a mountain. I walked here today to ask for help. If I get this chance, I will stand on my own feet, which is a big thing for a girl in India. If I get this chance, I will light up the name of my parents, sponsors and whoever is helping me. I just need a chance. Thank you."
After this, I took some pictures, made no promises and said goodbye to all of these girls…but I couldn't stop thinking about Shyla. And so the next day, I sent her a text message and asked to visit her home and her family. Shyla said this would not be possible.
"My father won't allow it," she wrote. But later in the day, after what I image was the kind of irresistible pestering 17-year-old daughters are famous for, she wrote back. "He said come." So I did.
My plan was to walk as Shyla had walked to meet me, but I was told this would be too difficult. A driver would take me until the road ended…which was about 60% of the way. Then I would need to start climbing.

Here's a quick look at the journey, just a few moments to give you an idea.
After parking and heading up...the path to Shyla's house was steep. With my camera bag on my back and a brutal 95-degree sun overhead, I was completely drenched and out of breath in no time, wondering why I hadn't brought any water.
I was told it takes Shyla 1 hour 30 minutes to walk down to Ramana's Garden for school and 2 hours 15 minutes to walk back home. Which means: She walked nearly four hours to talk with me for five minutes.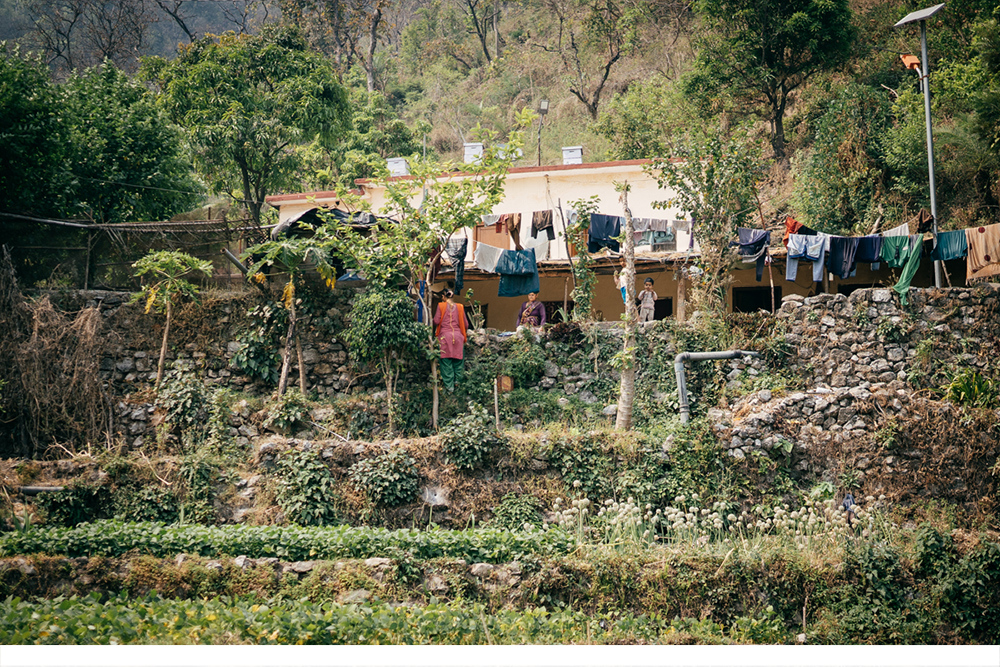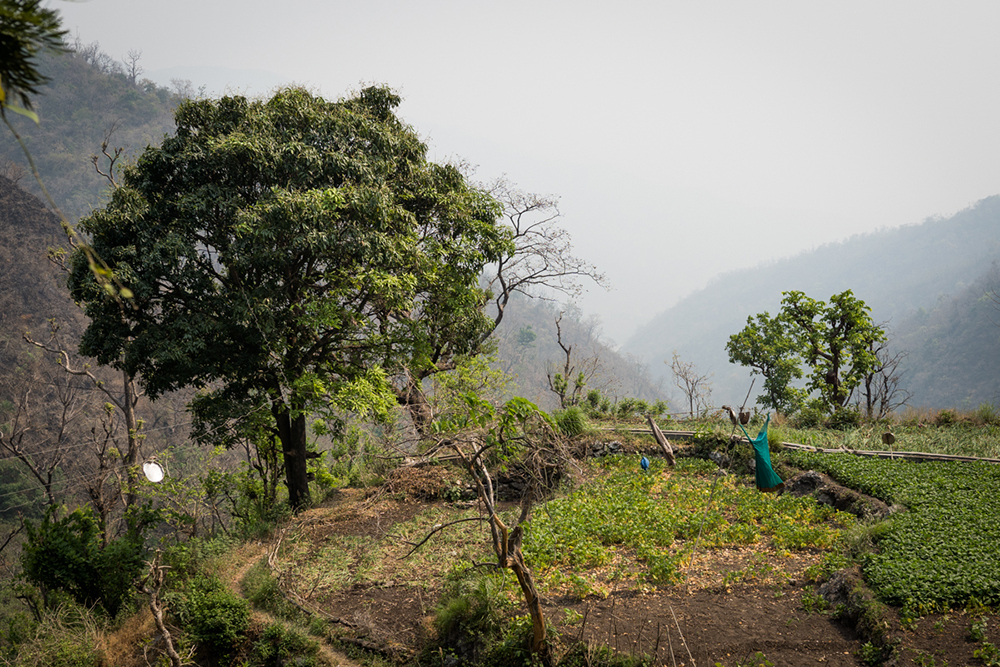 When we finally reached the top, her home felt a bit like an oasis. Terraced gardens cascaded from the house in all directions, and the view from the patio took away what little breath I had left. I met her mother and grandmother, her cows. We took some pictures and had tea.
As I watched her pick string beans, Shyla seemed both at home on the mountain and destined for bigger things. But as she told me, she was not looking for an escape. "If I get the chance, I am not planning to go anywhere else after college," she said. "I will stay here. There is peace and there is no crowd. My family has high hopes for me because I am the eldest in my house and I want to do something for them. We have faced so many difficulties."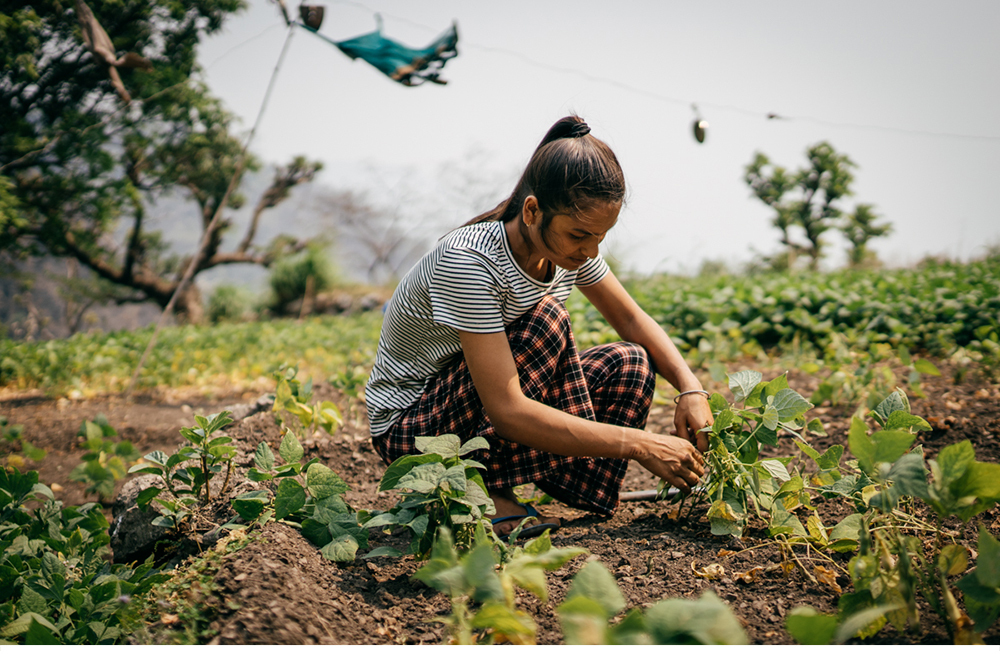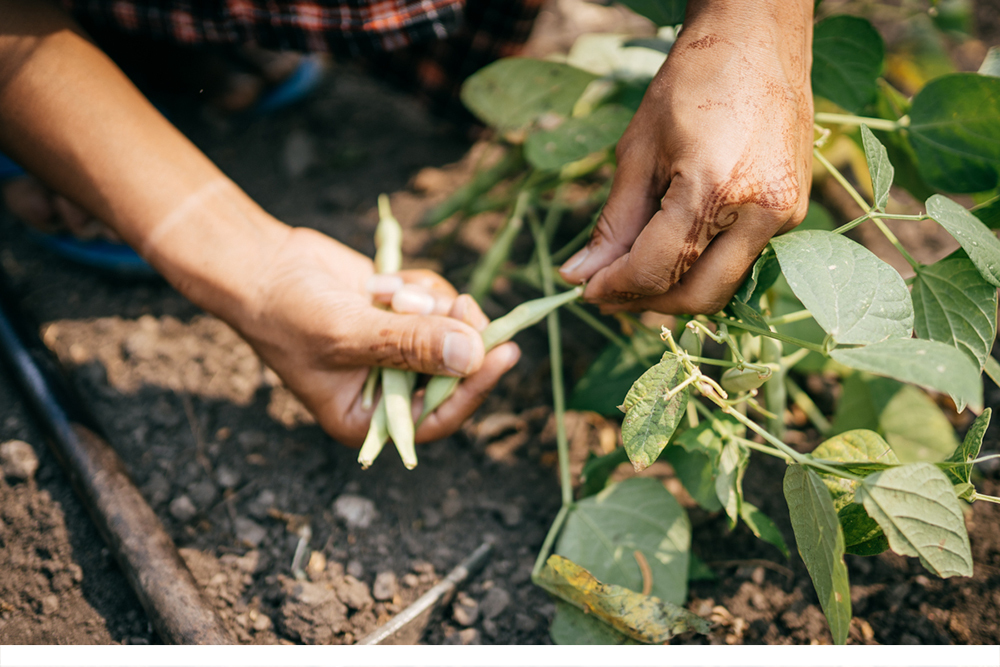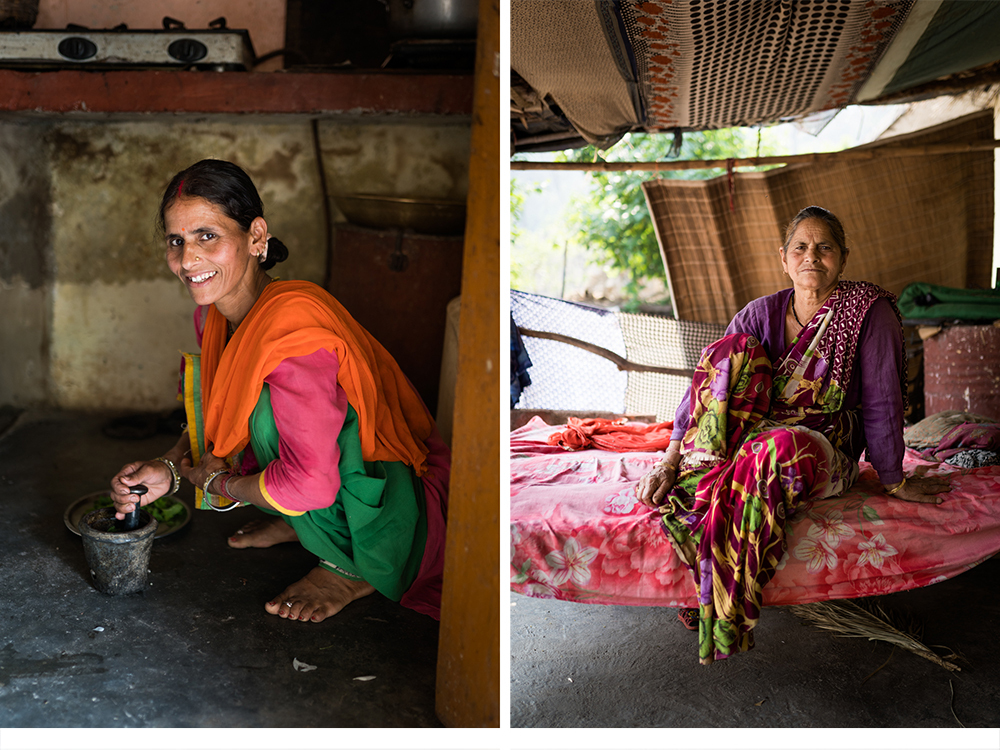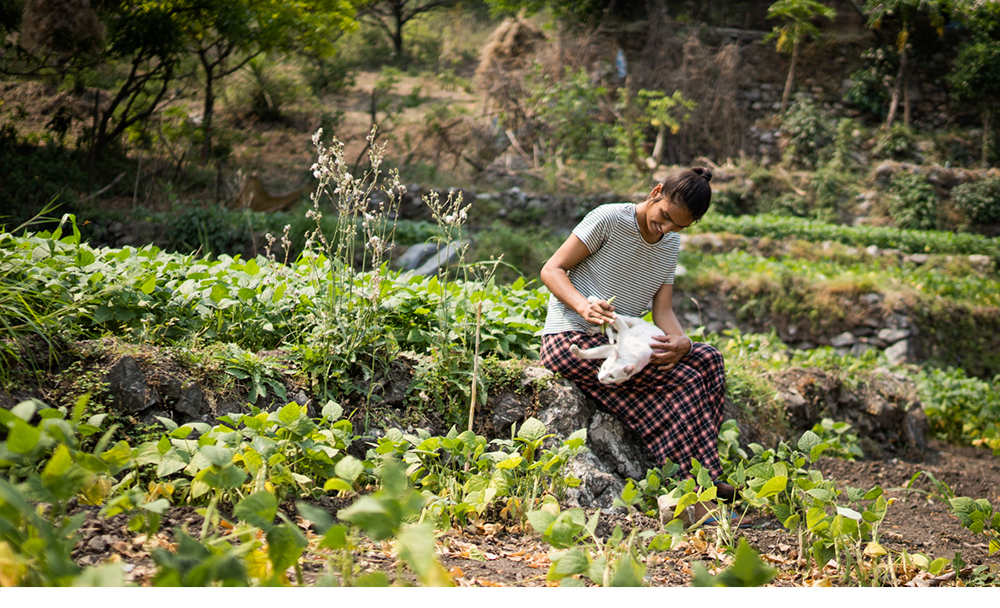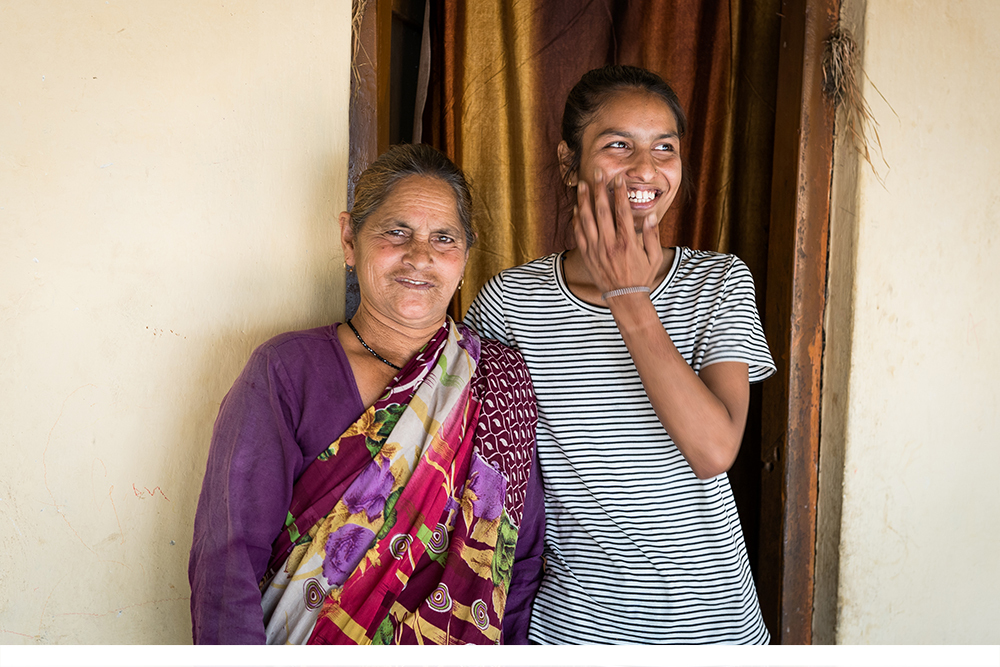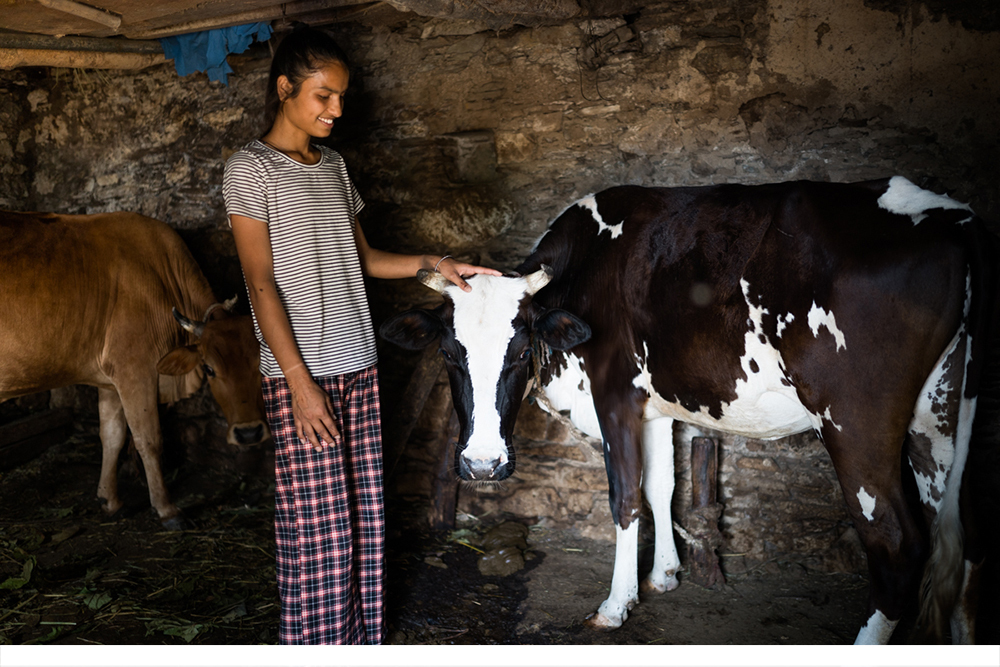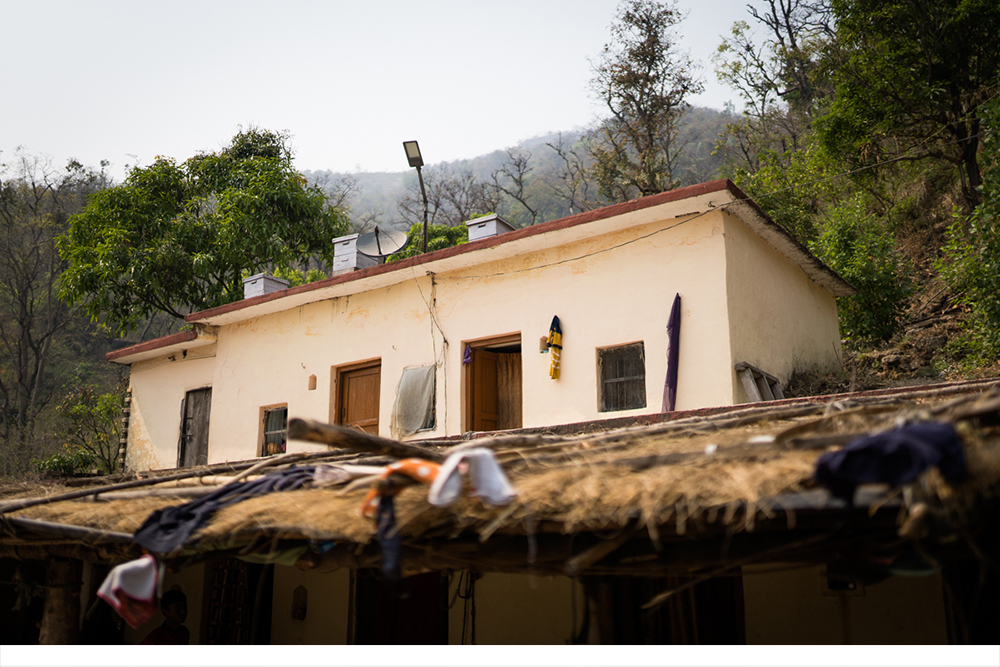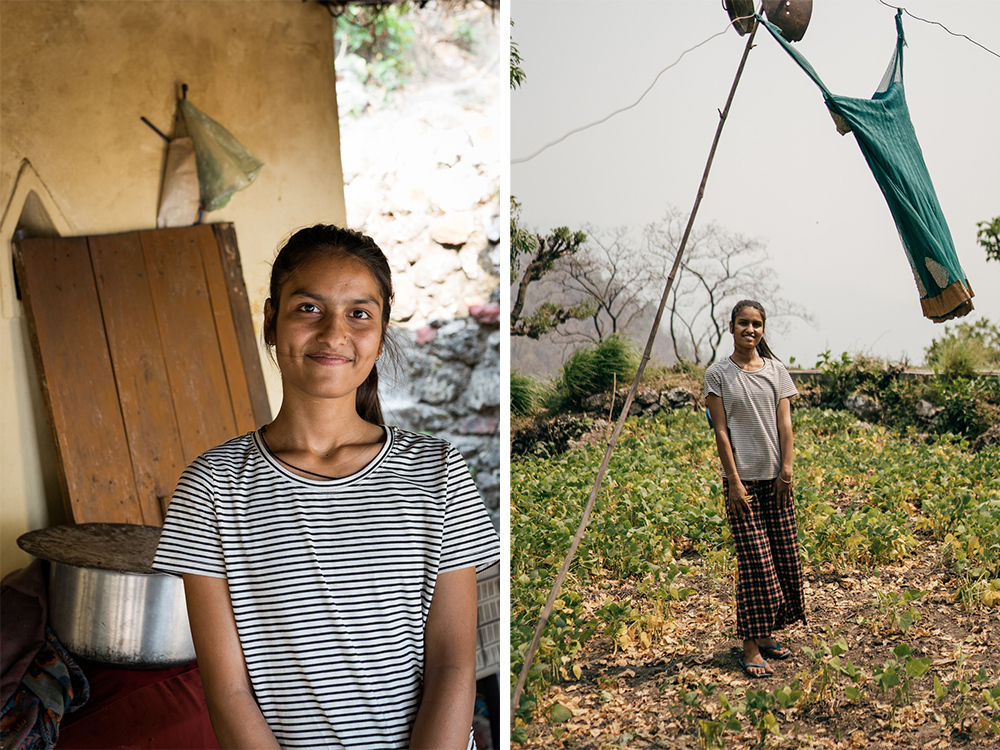 So what do we do? Shyla isn't an orphan. There are millions of girls like her. When I ran her story past members of our board I was told, "This really isn't our mission, but how do we say no? Any girl who's willing to climb a mountain to go to college is the kind of girl we should support, isn't it?"
I think so.
And so I'm asking: Does anyone feel like sponsoring Shyla? Her plan is to attend college close to home. She wants to be an accountant. It's a three-year course that costs $950 per year. This includes her uniform, exam fees and $25/month spending money. I'd also like to get her a laptop for another $500 US and a moped scooter for another $600. (The family has no transportation.) That's $2050 the first year, $950 in year two and three. $3,950 total for the chance to change a family's future.
If you'd like the opportunity to get involved...to follow her story...to help her fly, you can message me directly at john@teachher.org or contribute to her success below. This girl from the top of an Indian mountain is looking for a chance to change her future.
Maybe you are the unexpected stranger who crosses her path and gives her that chance. If so, let us know.
STORY UPDATE

It took no time for two amazing people to step forward and offer to fund Shyla's complete education, including a new laptop and a new scooter for the family. Generosity never ceases to inspire me. I know it's just one student in a sea of eager students, but this story reminds me of why I started this work in the first place. One student at a time, one sponsor at a time, we can create tangible, real-world change. I know Shyla is going to make us all proud.
John
Shyla's College Fund
Thanks to one family's huge heart, Shyla's college expenses are now fully covered. She'll begin college this fall.